Blog > Kitchen Remodel with CC Carpet Flooring and Design Center
Kitchen Remodel with CC Carpet Flooring and Design Center
Wednesday, November 9, 2022 1:38 PM
---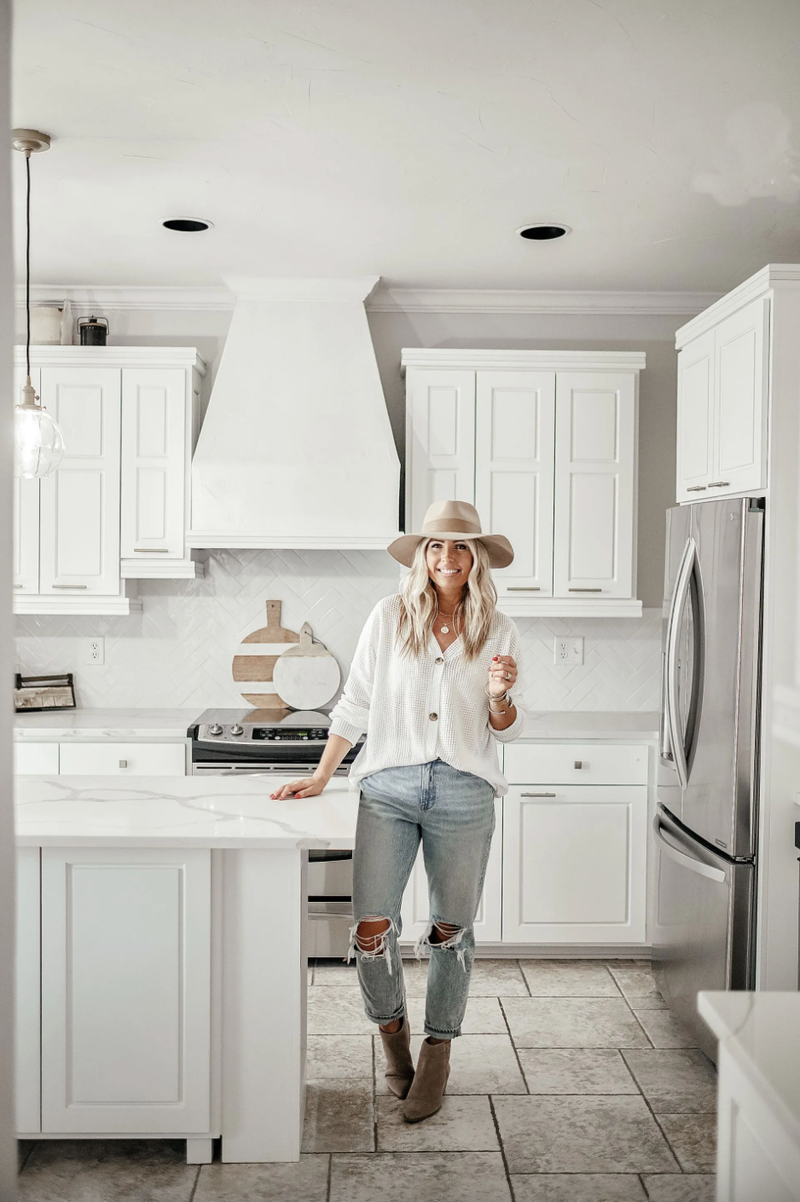 Hi friends!!! I'm so excited to share a before & after of our kitchen that y'all helped me with! Since we flip houses in the Dallas area, it was nice to finally flip our kitchen before Channing & Triston's birthday celebration!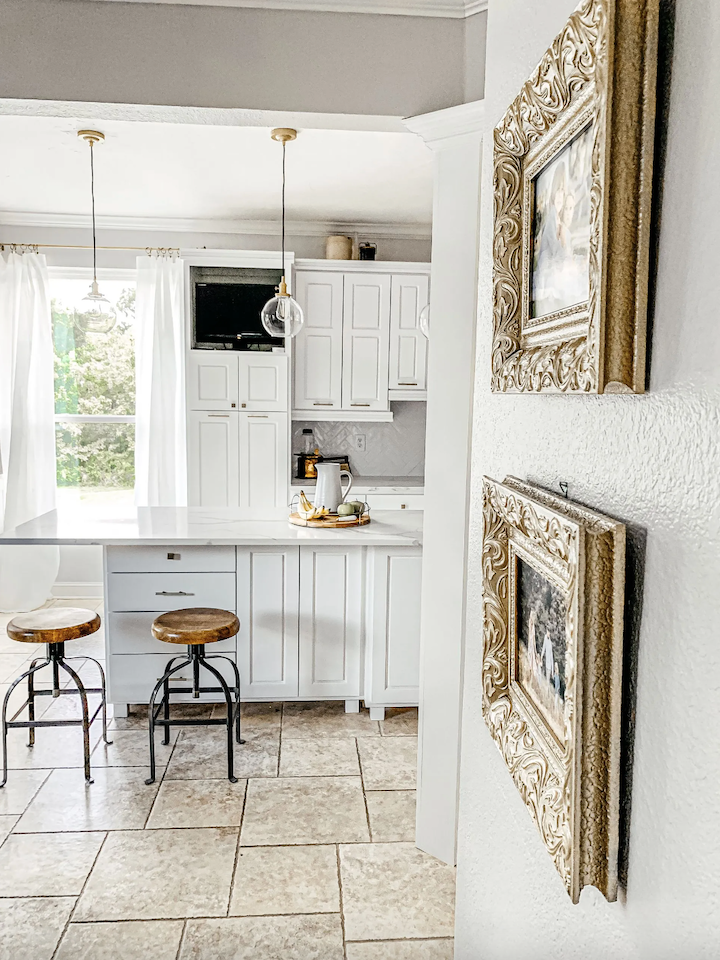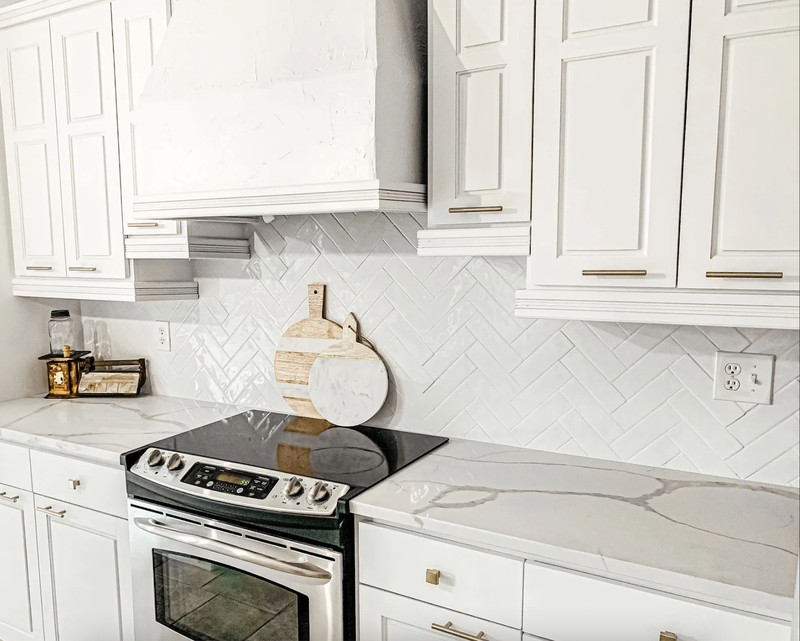 We used CC Carpet Flooring and Design Center to help design our new Quartz countertops, the plumbing for the sink, grouting, and the herringbone backsplash. We've used them on all of our flip houses actually. They continue to not only pay attention to detail but have been consistent on each job we have used them for.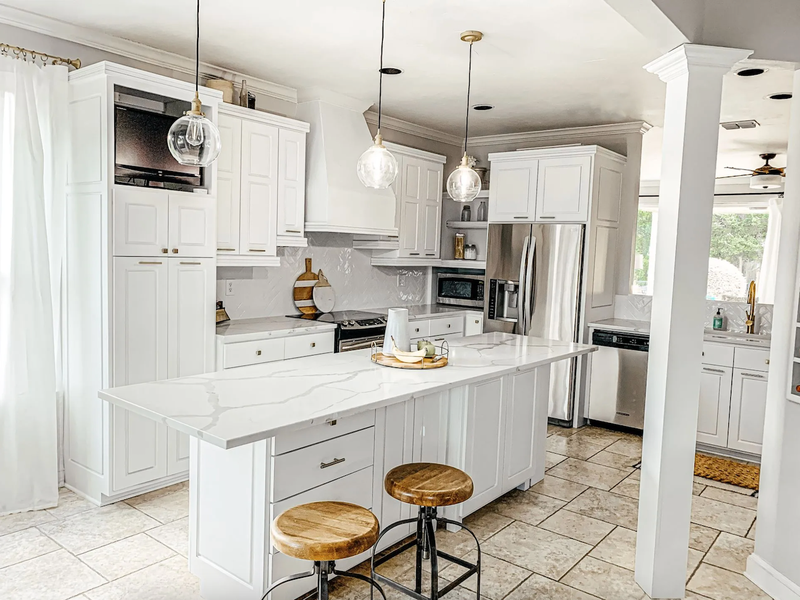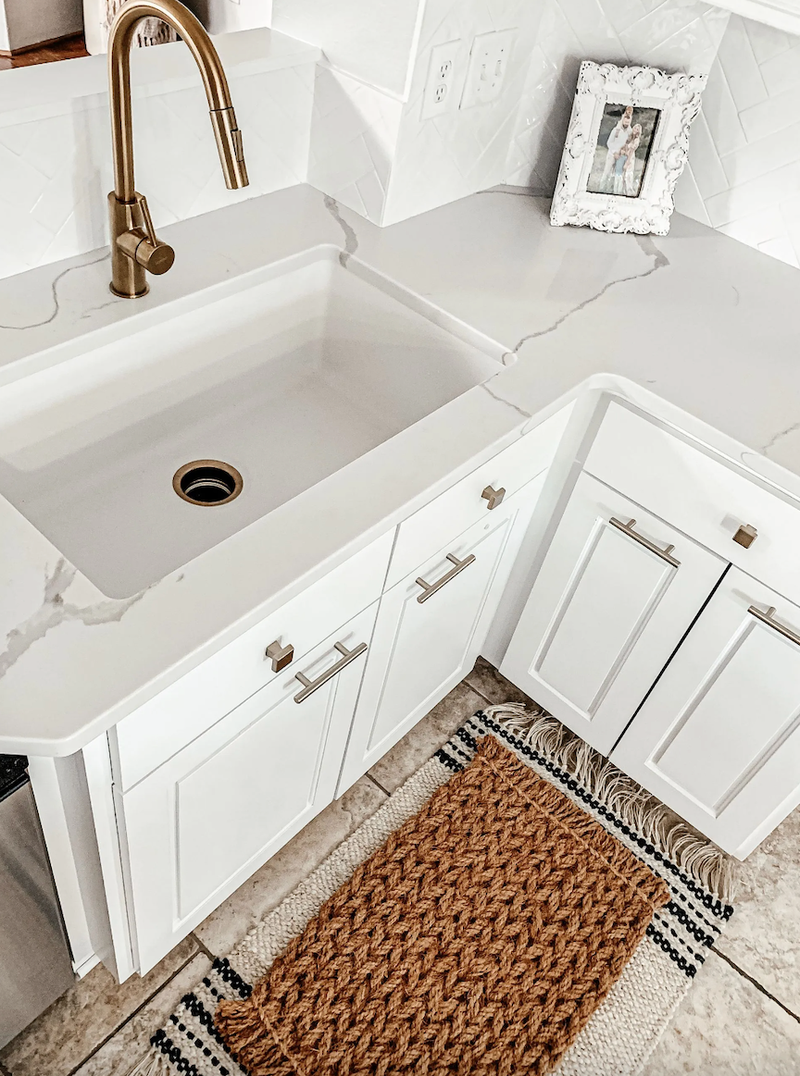 I seriously couldn't love this space more! We finally have an island that our whole family can eat around. I'd love to say we eat at our dining table like The Cleavers, but that's not our reality. We have sports practices and games during the week, so, we usually all circle around the island and eat quickly as a fam.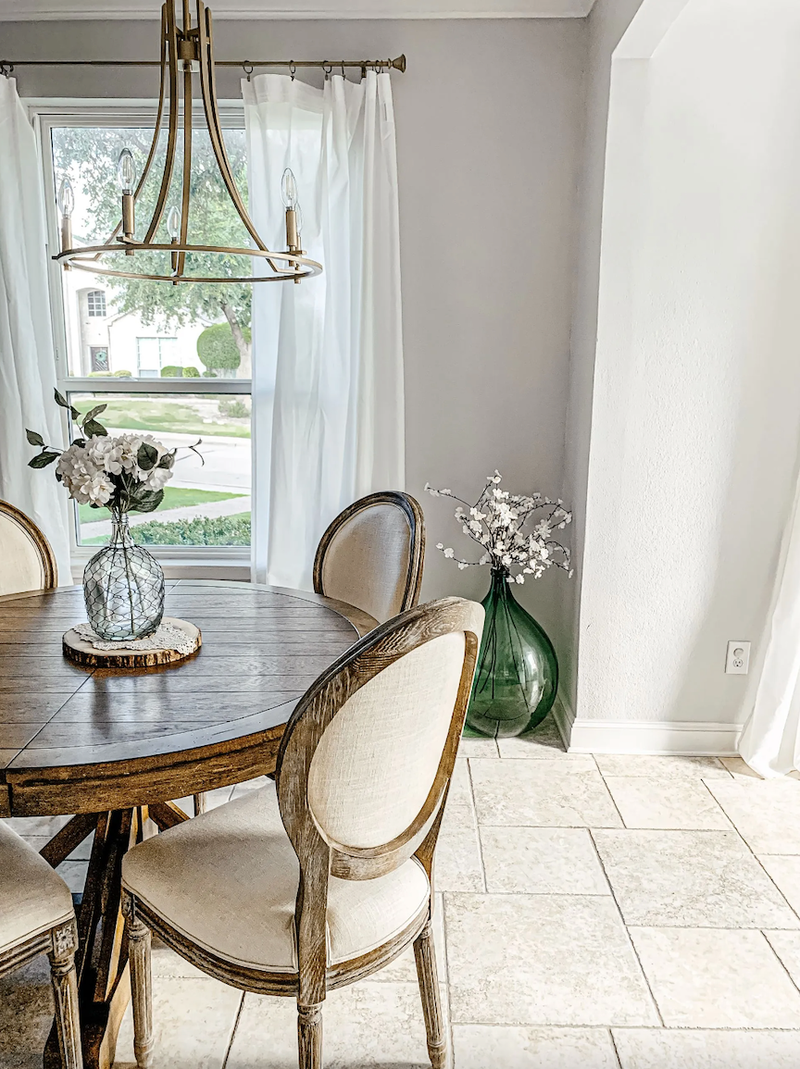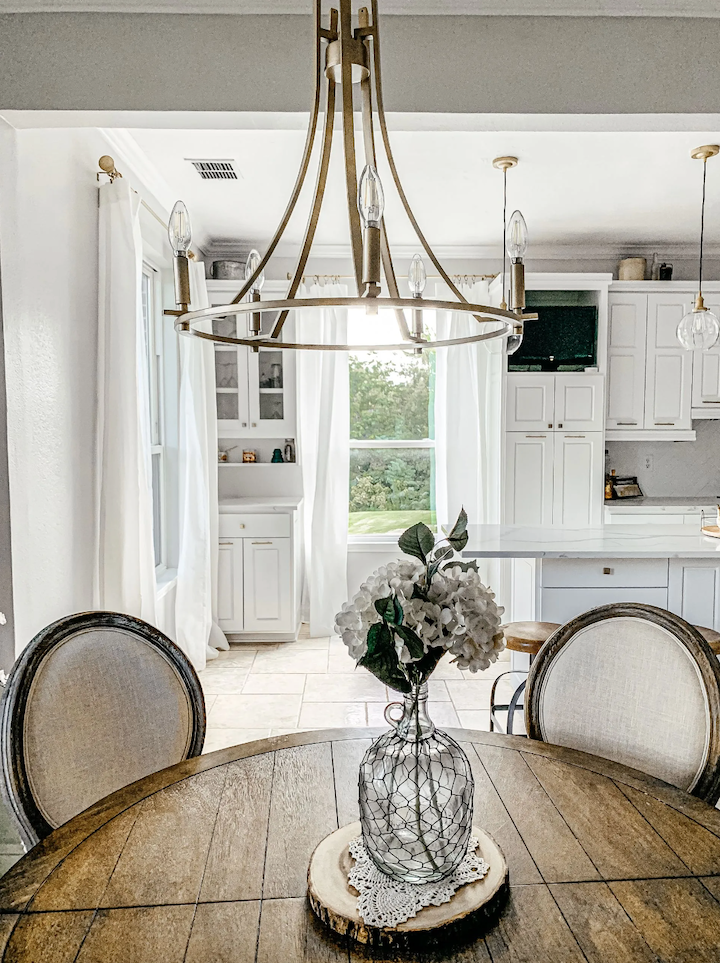 BEFORE AND AFTER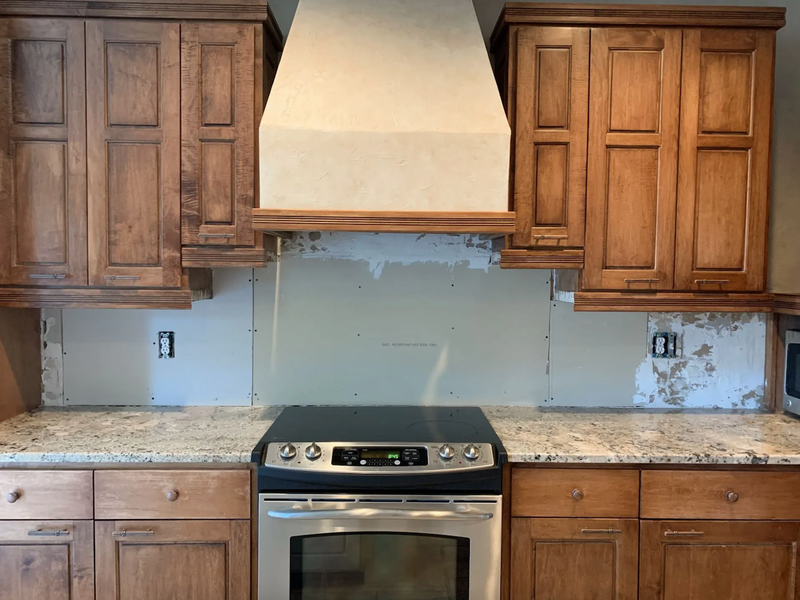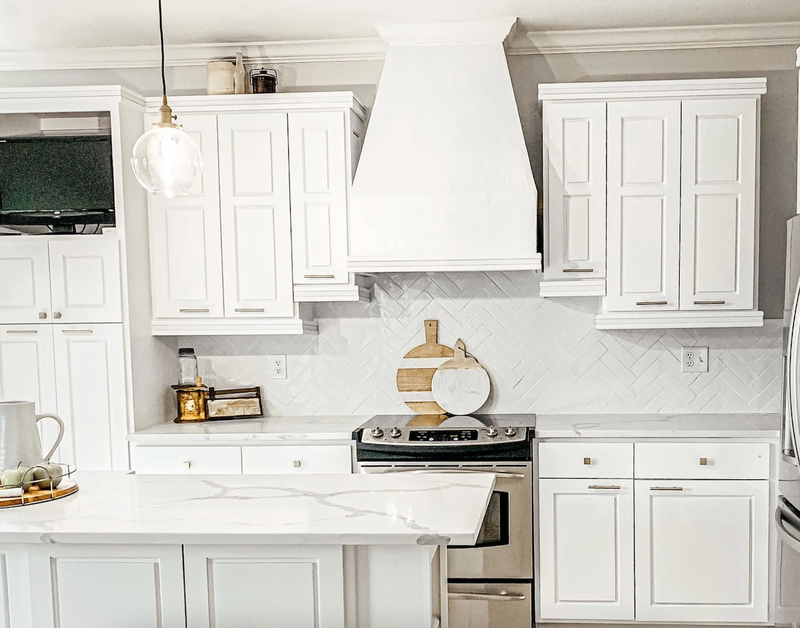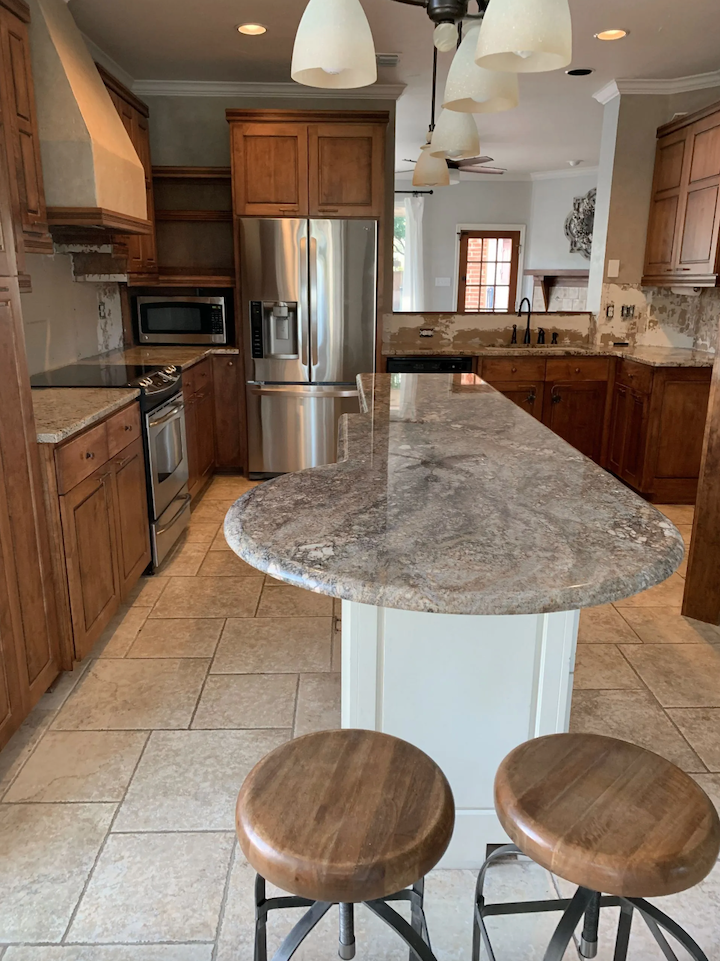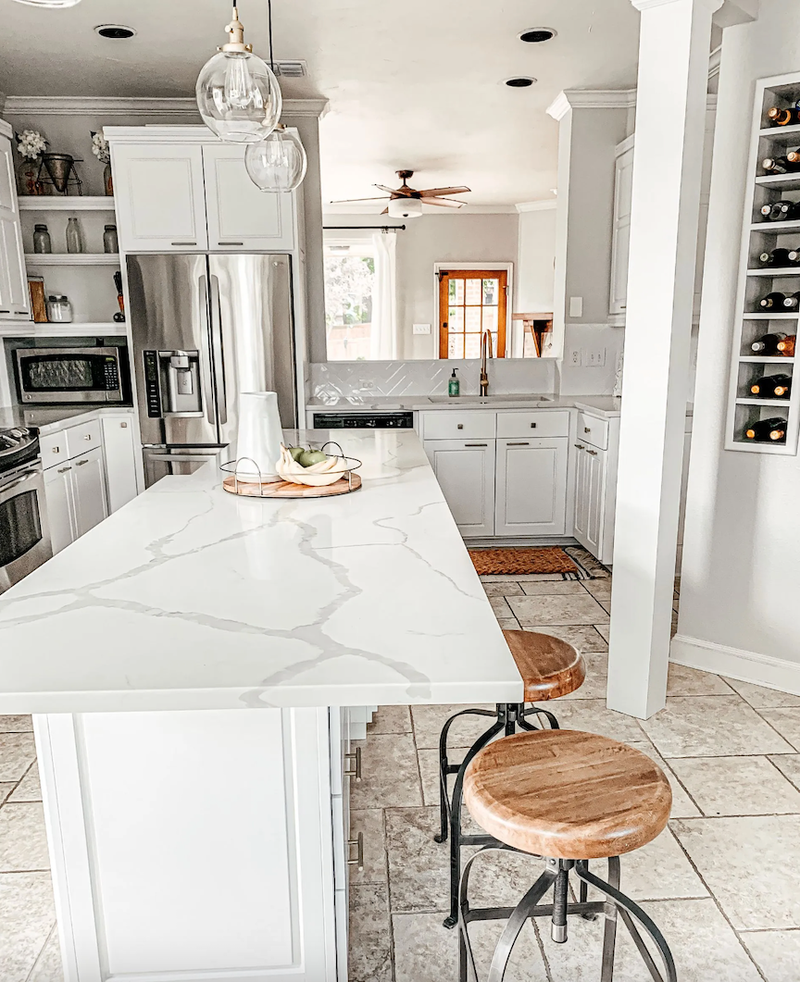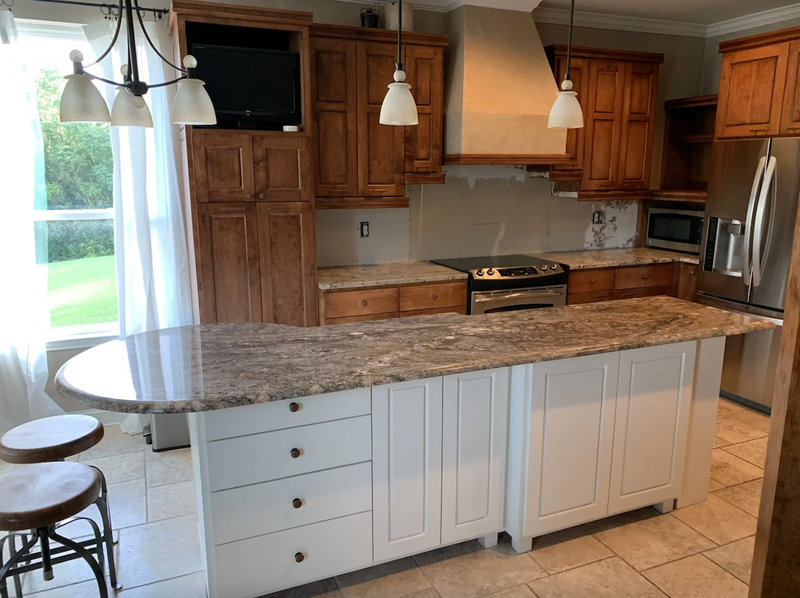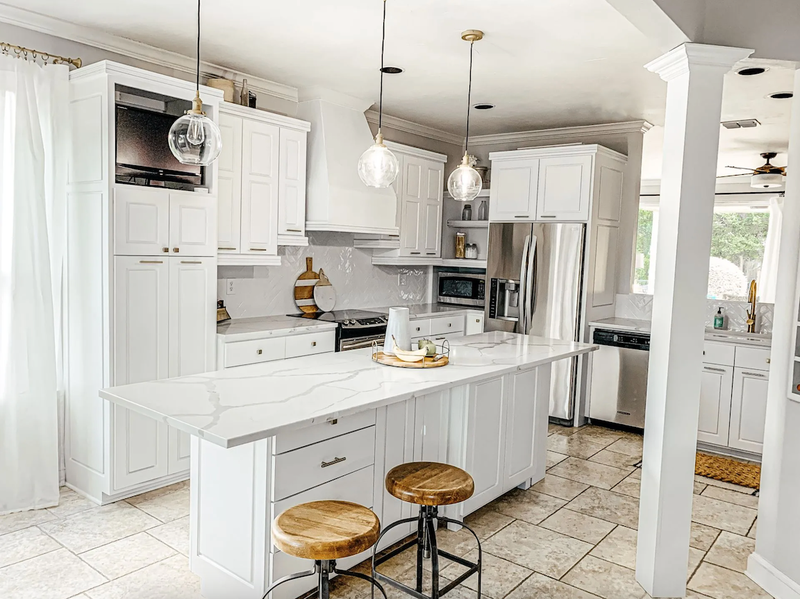 We wanted the farmhouse feel with a more up-to-date spin on it. We went with gold accents throughout the kitchen. The sink HERE is a pull out sprayer which will be easier now to wash dishes now. These knobs HERE & handles HERE. I was so excited about these pennant lights HERE. These pennant lights are a Pottery Barn dupe and they really pulled this space together. We were deciding on 2 dining room chandeliers and I love the one that we went with HERE. It brings a fresh and modern feel to our new kitchen and dining space. We are still on the hunt for barstools, but I will keep ya posted on what we decide on.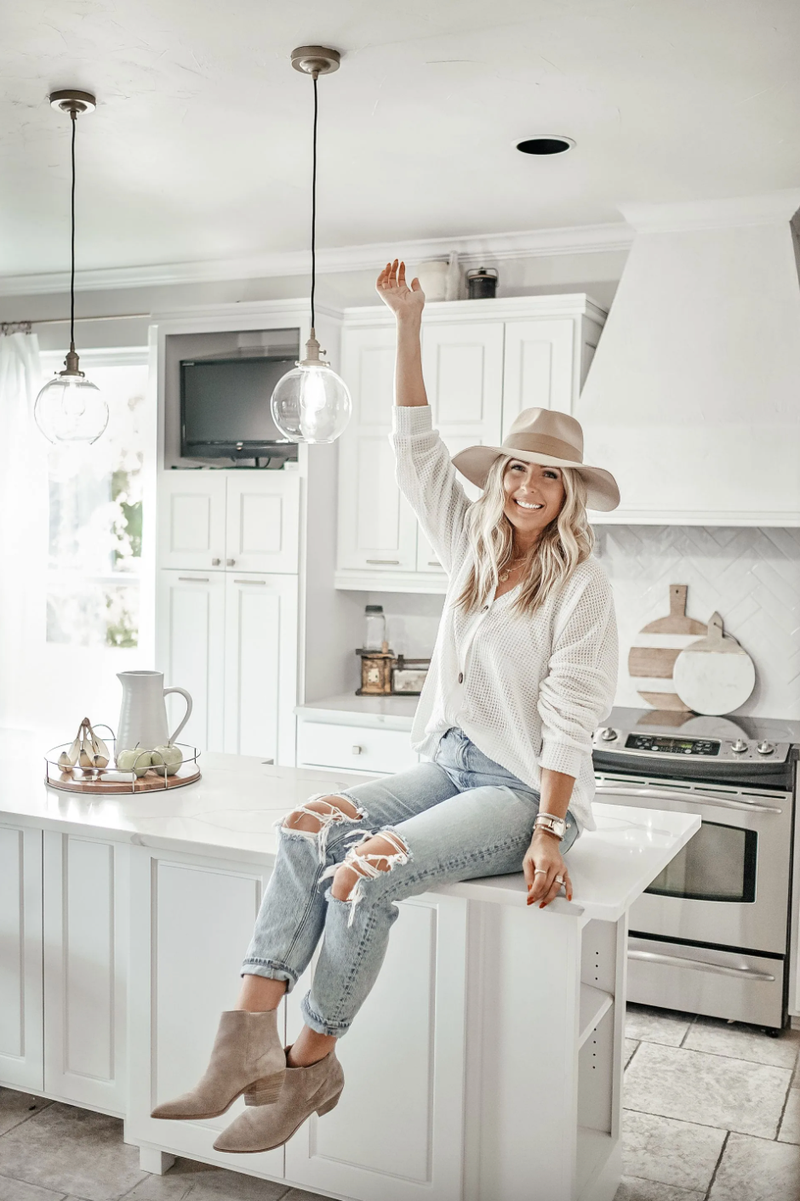 If you are in the market for renovating a space in your home or business, I highly recommend CC Carpet Flooring and Design Center! They do more than just carpet. They are your one-stop shop for  Carpet (theater carpet, carpet tile), Tile, Natural Stone, Engineered Hardwood, Laminate, Vinyl, Vinyl Plank, Countertops (Granite, Quartz & Marble), Concrete Coatings (garages, patio, pool decks, indoor commercial areas,-kitchen & Bathrooms), Backslashes, Showers, Fireplace surround, tub surround to gas or plumbing hook-ups.

For a Free Home Estimate click HERE.

https://www.thesuestylefile.co...