Blog > Choose the most durable carpet for your home
Choose the most durable carpet for your home
Saturday, March 19, 2022 10:41 AM
---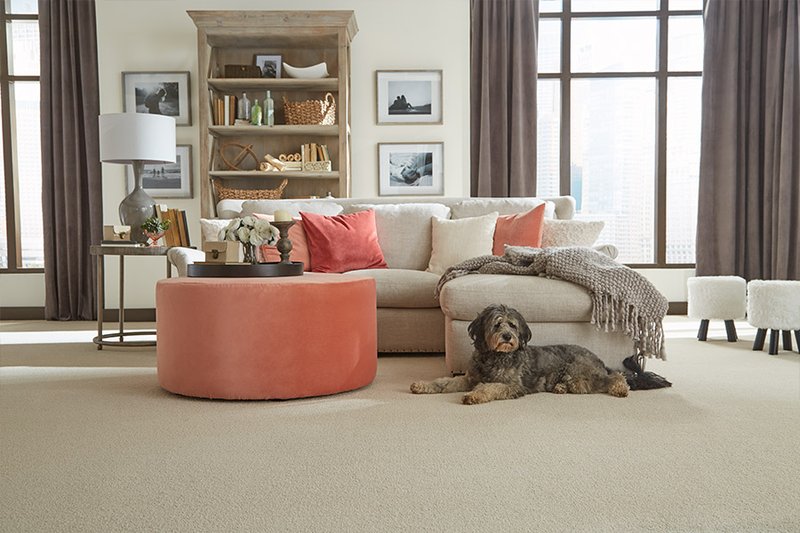 Homeowners often choose carpet because it brings warmth and comfort to a room and a color that enhances the decor. In addition, pet-friendly styles are the most durable since they are highly stain-resistant.

Fibers
Nylon and triexta are the two most durable synthetic fibers, but there are differences between the fibers:

● Triexta has superior stain resistance; nylon is more resilient, meaning that it bounces back from compaction more quickly.

● Nylon is treated in the factory for stain resistance; triexta is naturally stain resistant.

● Nylon absorbs water; triexta repels water.

Loop and cut pile
Machines loop fibers onto a backing to create carpeting and additional styles; the loops are cut at the tips. Short loop pile styles are the most durable, but softer cut pile styles last for many years, too, because fibers are twisted, or turned, to increase durability.

Look for a cut pile with a 5.0 or 6.0 TPI or turns per inch.

Padding
Regardless of which type of carpeting you choose, it must have padding beneath it or quickly become worn. In addition to extending the life of your carpet flooring and adding comfort underfoot, padding increases vacuum suction by allowing more airflow. Thus, more dirt is removed every time it is cleaned.

Your go-to floor covering company
You can find the floor covering that meets your needs at the family-owned CC Carpet. We install carpeting in homes and businesses in Dallas, Bedford, Lewisville, Richardson, Mesquite, and nearby areas.

We offer other services, too, like design consultation and custom area rugs, and we specialize in bathroom and kitchen remodeling.

CC Carpet offers personalized service at our four locations in Arlington, Bedford, Mesquite, and Richardson, TX. If you prefer, schedule a visit from our mobile showroom.

Improve your home with carpet flooring. Give us a call today or stop by one of our showrooms.